KASU Diploma & Certificate Programmes Admission 2023/2024 - Enroll Now!
Are you ready to embark on a transformative educational journey? Discover how KASU's diverse range of Diploma, Certificate, and Advanced Diploma programs for the 2023/2024 academic session can open doors to your future. From Energy and Environmental Science to Gender Studies and ICT, isn't it time to explore your potential with KASU?
---
---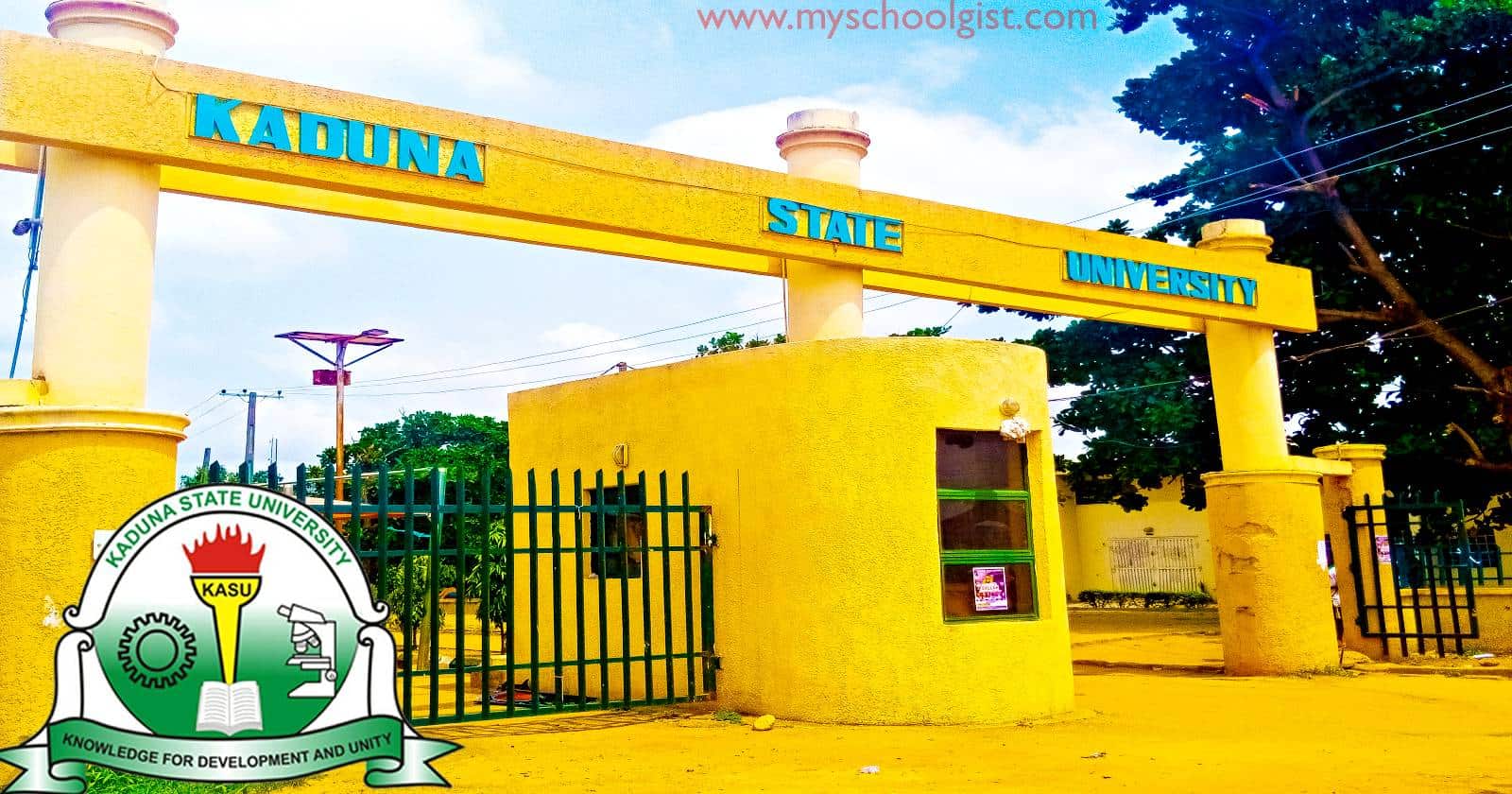 Are you seeking to expand your knowledge and skills in various fields? Kaduna State University's Institute of Science, Technology and Management Studies (ISTMS) is offering a unique opportunity for the 2023/2024 Academic Session. This blog post delves into the details of their Diploma, Certificate, and Advanced Diploma programmes, guiding you through the application process and showcasing the diverse range of courses available.
| | |
| --- | --- |
| 🎓 Programs | Diplomas & Certificates in diverse fields |
| 🌍 Speciality | Energy, ICT, Gender Studies, and more |
| 📅 Session | 2023/2024 Academic Year |
| 💡 Centres | Energy, Procurement, Gender Studies, ICT, etc. |
| 🛠️ Skills | Bioinformatics, Public Administration, etc. |
| 🌟 Unique | Specialised courses in emerging fields |
| 💰 Fee | Form Price N10,000 |
| 📲 Apply | Online application at KASU portal |
Overview of ISTMS Programmes at KASU
Centre for Energy, Environment & Strategy Research
At the heart of ISTMS, the Centre for Energy, Environment & Strategy Research provides an array of specialised programmes. These include:
Diploma in Biology with Biofuel
Diploma in Energy Health Technology
Diploma in Environmental Biology
Diploma in Environmental Safety Management
Diploma in Geography with Briquette
Diploma in Paramedics & Disaster Management Science
Diploma in Renewable Energy
Diploma in Science Lab Tech
Diploma in Chemistry with Biofuel
Certificate in Compose/Manure (Composing)
Advanced Diploma in Bioinformatics
Centre for Procurement & Supply Chain Management
Focusing on business and governance, this centre offers:
Diploma in Accounting
Diploma in Leadership Management
Diploma in Paralegal Studies
Diploma in Policy & Governance
Diploma in Procurement Management
Diploma in Public Administration
Diploma in Public Management
Diploma in Corporate Governance and Leadership
Certificate in Leadership Skills
Certificate in Human Management Skill & Development
Centre for Gender Studies
Specialising in social sciences, courses include:
Diploma in Crime Management
Diploma in Gender Studies and Development
Diploma in Official Reporting
Diploma in Critical Thinking and Writing Skills
Centre for Information and Communication Technology
For tech enthusiasts, the centre offers:
Diploma in Software Engineering
Diploma in Broadcast Journalism
Diploma in Information Technology
Diploma in Library & Information Science
Diploma in Data Science & Analytics
Diploma Certificate in Web Design
Diploma in Statistics
Diploma in Networking And System Security
Entrepreneurship Research and Development Centre
Fostering creative skills, available courses are:
Diploma in Fashion Design & Clothing Technology
Diploma in Laundry Technology & Dry Cleaning
Certificate in Photography
Diploma in Photography
Diploma in Cinematography
Diploma in Interior Design
Certificate in Construction Work (with options in Welding, Plumbing, Electrical Installation, Painting, Tiling)
Application Details
Form Price
The form for admission is priced at N10,000.
How to Apply
Interested candidates are encouraged to visit the Kaduna State University application portal at https://forms.kasu.edu.ng to complete the online application form.
Application Guidelines
Visit the website from your computer or any mobile device
Click on 'Register Now' and select 'Diploma' or 'Certificate' from the available list
Fill in the required field to create an account
Login to your email to obtain login details
Login again to the forms.kasu.edu.ng using details above and proceed wit h your application and wait for 15 minutes
Click on the link 'Proceed with Payment to generate your payment details
Click 'Pay via Interswitch' at the top of the page
Proceed with payment
After Successful Payment, Logout of your account & log in after 10 minutes to continue with your registration.
Contact Information
For further information and inquiries, please contact:
Phone: 08033283082, 08032952311, 0703498725
Conclusion
Embarking on a course at KASU's ISTMS is more than just education; it's a step towards a brighter future. Whether your interests lie in science, technology, governance, or the arts, there's a programme for you. Don't miss this opportunity to enhance your career prospects and personal development.