LASU Cut Off Mark for 2022/2023 Admission Exercise
---
LASU cut-off mark. The Lagos State University (LASU) admission cut-off mark for the 2022/2023 academic session. If you scored exactly or above LASU cut-off mark, that means you are qualified and eligible to take the LASU Post UTME screening exercise, and getting marks below the cut-off means you are not eligible or qualified for LASU admission screening exercise/post UTME.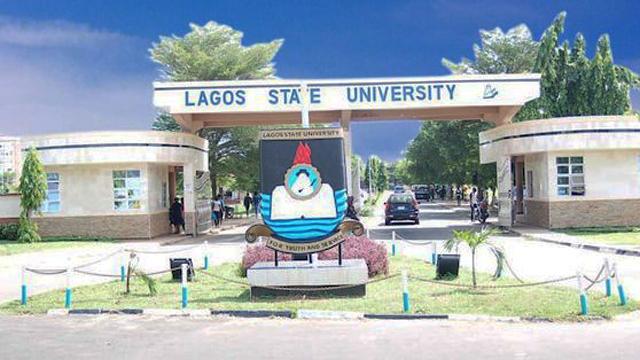 Lagos State University (LASU) was established in 1983 by the enabling Law of Lagos State of Nigeria for the advancement of learning and establishment of academic excellence. The university also offers courses at Diploma, Undergraduate and Postgraduate levels. LASU is the only state university in the former British colony.
SEE ALSO: Cut-off Marks for Other Universities, Polytechnics and Colleges.
LASU Cut-Off Mark
The management of Lagos State University (LASU) has released the cut-off mark for the 2022/2023 academic session admission exercise.
All the candidates who have chosen Lagos State University as their First Choice Institution in the last Unified Tertiary Matriculation Examinations (UTME), and have scored a minimum of 185 marks are eligible to participate in the Online Admission Screening Exercise. In addition, Candidates must be at least 16 years of age, by 1st October.
The cut-off mark for all the under-listed degree courses at Lagos State University (LASU) is 185. Only candidates who scored at least 185 are eligible to apply for the degree courses listed below:
ACCOUNTANCY/ACCOUNTING
AERONAUTIC AND ASTRONAUTIC ENGINEERING
AGRICULTURE
ARABIC STUDIES
BANKING AND FINANCE
BIOCHEMISTRY
BOTANY
BUSINESS ADMINISTRATION
BUSINESS EDUCATION
CHEMICAL AND POLYMER ENGINEERING
CHEMISTRY
CHRISTIAN RELIGIOUS STUDIES
COMPUTER SCIENCE
CURRICULUM STUDIES
DENTISTRY AND DENTAL SURGERY
DRAMA/DRAMATIC/PERFORMING ARTS
EARLY CHILDHOOD AND PRIMARY EDUCATION
ECONOMICS
EDUCATION ACCOUNTING
EDUCATION AND ARABIC
EDUCATION AND BIOLOGY
EDUCATION AND CHEMISTRY:
EDUCATION AND CHRISTIAN RELIGIOUS STUDIES
EDUCATION AND COMPUTER SCIENCE
EDUCATION AND ECONOMICS
EDUCATION AND ENGLISH LANGUAGE
EDUCATION AND FRENCH:
EDUCATION AND GEOGRAPHY
EDUCATION AND HISTORY:
EDUCATION AND ISLAMIC STUDIES:
EDUCATION AND MATHEMATICS
EDUCATION AND PHYSICS
EDUCATION AND POLITICAL SCIENCE
EDUCATION AND YORUBA
EDUCATION, LANGUAGE AND FRENCH
EDUCATIONAL FOUNDATIONS
EDUCATIONAL MANAGEMENT
ELECTRONICS AND COMPUTER ENGINEERING
ENGLISH LANGUAGE
FINE AND APPLIED ARTS:
FISHERIES
FRENCH
GEOGRAPHY AND PLANNING
GUIDANCE AND COUNSELLING
HEALTH EDUCATION
HISTORY AND INTERNATIONAL STUDIES
INDUSTRIAL RELATIONS AND PERSONNEL MANAGEMENT
INSURANCE
ISLAMIC STUDIES
LAW
LOCAL GOVERNMENT AND DEVELOPMENT STUDIES
MARKETING
MASS COMMUNICATION
MATHEMATICS
MECHANICAL ENGINEERING
MEDICINE AND SURGERY
MICROBIOLOGY
MUSIC
NURSING/NURSING SCIENCE
PEACE STUDIES
PHARMACOLOGY
PHYSICAL AND HEALTH EDUCATION
PHYSICS
PHYSIOLOGY
POLITICAL SCIENCE
PORTUGUESE/ENGLISH
PSYCHOLOGY
PUBLIC ADMINISTRATION
SOCIOLOGY
TEACHER EDUCATION SCIENCE:
TECHNOLOGICAL MANAGEMENT
TECHNOLOGY AND VOCATIONAL EDUCATION
TRANSPORT MANAGEMENT TECHNOLOGY
YORUBA AND COMMUNICATION ARTS
ZOOLOGY
Recommended:
MSG Team.