Paul University Recruitment for Vice-Chancellor
What does it take to lead an academic institution towards excellence? Paul University in Awka is on a search for an individual of remarkable calibre for the role of Vice-Chancellor. This exceptional opportunity is for candidates who not only possess proven academic leadership but also have a keen sense of institutional governance.
---
---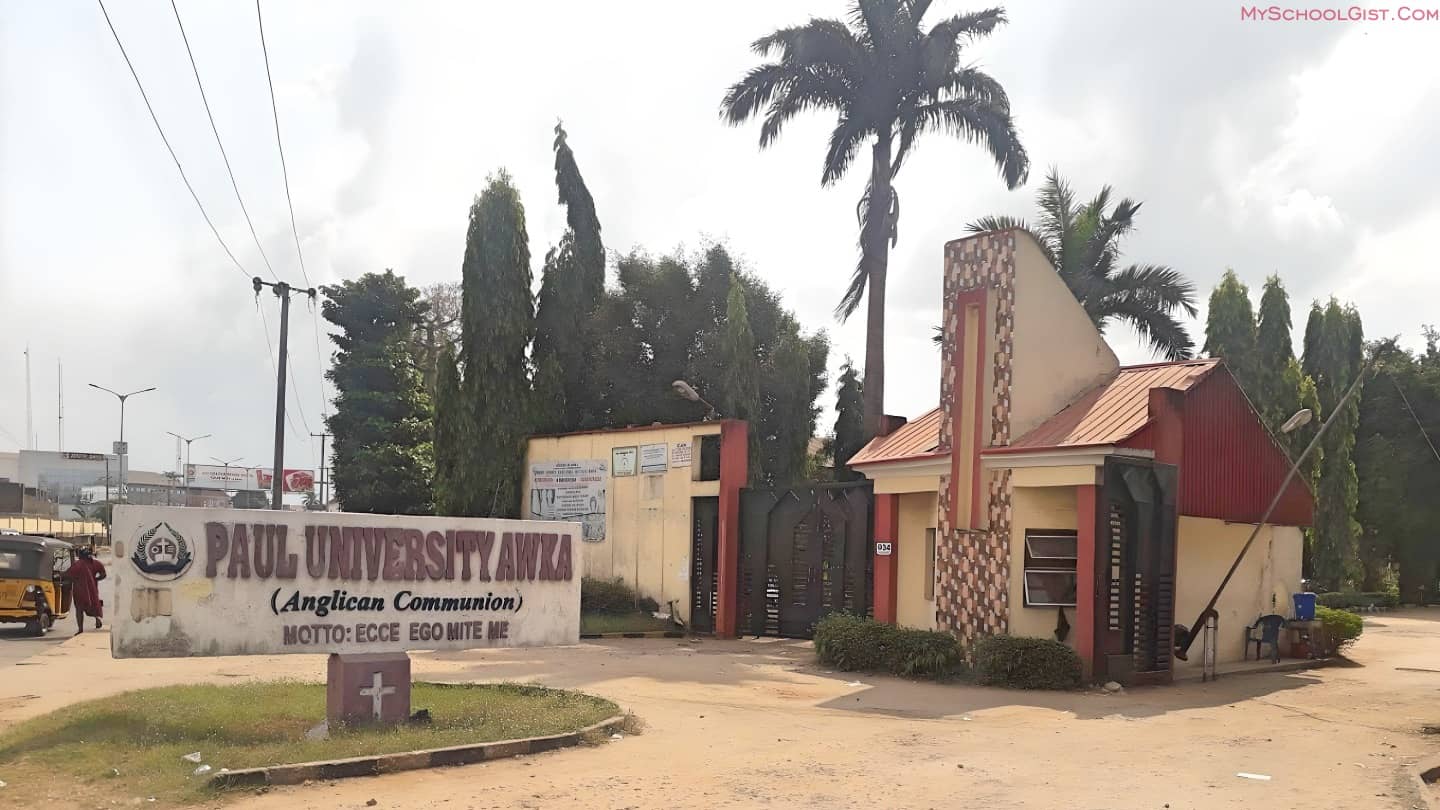 In strict adherence to the stipulations outlined in the Paul University's (Miscellaneous Provisions) Decree 1993, No. 11, as amended, the Governing Council has issued an official directive inviting applications from candidates who are sufficiently qualified. These candidates are expected to possess relevant experience in areas such as University teaching, research, and administration.\
| | |
| --- | --- |
| 🏛️ Institution | Paul University, Awka |
| 📝 Position | Vice-Chancellor |
| 📚 Qualifications | Professor rank, experience in University teaching, research, and administration |
| 🤝 Responsibilities | Overall governance, academic programmes, student discipline, and policy implementation |
| 📆 Deadline | Applications must be received on or before the 30th day of October, 2023 |
| 📨 Application | Via email, with "Vice-Chancellor" as the subject and an attached PDF of Curriculum Vitae |
| 🎓 Tenure | Five (5) years |
| 💼 Benefits | As per the extant laws of Paul University, additional benefits approved by the Governing Council |
The Multifaceted Role of the Vice-Chancellor: Duties and Responsibilities
Chief Executive and Academic Overseer
As the Chief Executive, the Vice-Chancellor also serves in distinguished capacities as the Chairman of the Senate, Convocation, and Congregation. He or she is accountable to the Governing Council for the effective governance of the institution and is responsible for policy implementation in various domains. These include, but are not limited to, financial management, property and facilities oversight, and general administrative functions.
Academic Administration and Students' Discipline
In the capacity of Chairman of the Senate, the Vice-Chancellor holds the crucial responsibility of administering academic programmes and maintaining student discipline. This is carried out in strict accordance with existing rules, regulations, and governance protocols of the institution.
Criteria for Vice-Chancellor Candidacy: What Does it Take to Qualify?
A) Academic Leadership Qualifications
Candidates for this esteemed position must be of the rank of Professor and exhibit a remarkable ability to provide both academic and administrative leadership.
B) Community and Stakeholder Relations
The prospective Vice-Chancellor must be proficient in fostering relationships between the University community and its various stakeholders. He or she should transcend minor ethnic, religious, and local affiliations, demonstrating impartiality and balanced judgment.
C) Additional Duties and Lawful Responsibilities
The Vice-Chancellor will also be required to undertake any other lawful duties as may be periodically directed by the Governing Council.
D) Age Limitations
Candidates should not exceed the age of 70 by the close of the year 2023. However, exemptions may be granted to individuals specifically invited to apply by either the Board of Trustees or the Council.
The Application Procedure: How to Throw Your Hat in the Ring
Method of Application Submission
Interested candidates should direct their applications, marked with "Vice-Chancellor" as the subject, via email to vacancy@pauluniversity.edu.ng. Applicants must attach a PDF version of their Curriculum Vitae to the email. Candidates who have successfully been shortlisted will receive a notification and will be invited for a subsequent oral interview.
Deadline and Further Information
All applications must be submitted by no later than the 30th of October, 2023. Additional details are available on the Paul University website http://www.pauluniversity.edu.ng/.
Tenure and Conditions of Service: What Lies Ahead for the Successful Candidate?
Tenure Duration and Guidelines
The tenure for the Vice-Chancellor post at Paul University, Awka, shall span a term of five years.
Service Conditions and Benefits
The conditions of service for this post are aligned with the extant laws governing Paul University. Additionally, the successful candidate will be entitled to other benefits specifically tied to the role of a Principal Officer of the University, as approved by the Governing Council.
By complying with the above guidelines, aspirants can confidently partake in this competitive selection process. The role of Vice-Chancellor at Paul University offers an unparalleled opportunity to contribute to the elevation of academic standards and institutional governance.