University of Port Harcourt (UNIPORT) Post UTME Screening Exercise Timetable for 2020/2021 Academic Session [UPDATED]
University of Port Harcourt (UNIPORT) Post UTME Screening Exercise Timetable for 2020/2021 Academic Session [UPDATED]
University of Port-Harcourt, UNIPORT post UTME screening exercise timetable for the 2020/2021 academic session.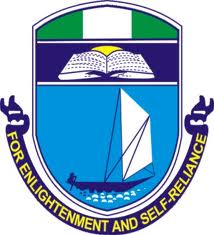 This is to inform all the candidates that have registered for the University of Port-Harcourt (UNIPORT) post UTME screening exercise that the management of the institution has released the timetable for the exercise.
Latest Update:
The PUTME examination scheduled for Monday 30th, November to Saturday 5th, December, 2020 has been postponed for now. A new date shall be communicated soon. Please you are advised to keep checking back.
UNIPORT 2020/2021 academic session POST-UTME Screening Exercise has been scheduled to commence on 3oth November, 2020 and end on 5th December, 2020.
UNIPORT Post UTME Screening Schedule
Note to Mobile users: Scroll to the side to view all the contents in the table below:
Date/Venue
ASHGROOVE ACADEMY
BASIC STUDIES UNIT
ICTC COMPLEX
Monday 30th November, 2020
CIVIL ENGINEERING, MECHANICAL ENGINEERING, SSLT
ENGINEERING (EXCEPT CIVIL & MECHANICAL)
EDUCATION (ALL DEPARTMENTS)
Tuesday 1st December, 2020
ACCOUNTING, MANAGEMENT
CSSW,POL. SCIENCE,SOCIOLOGY,GEM,
AGRICULTURE (ALL DEPARTMENTS), ECONOMICS
Wednesday 2nd December, 2020
LAW, FINANCE AND BANKING, HOSPITALITY MGT. & TOURISM, MARKETING
LINGUISTICS & COMMUNICATION STUDIES,THEATRE & FILM STUDIES
FFL., RCS., FAD, HISTORY & DIPLOMATIC STUDIES , MUSIC, PHILOSOPHY, ENGLISH STUDIES.
Thursday 3rd December, 2020
DENTISTRY, COMPUTER SCIENCE
PLANT SCIENCE & BIO.,MATHS/STATISTICS, MICROBIOLOGY, ANIMAL & ENVIRONMENTAL BIOLOGY, GEOLOGY, PHYSICS, PURE & IND. CHEMISTRY
BIOCHEMISTRY
Friday 4th December, 2020
PHARMACY, ANATOMY, PHYSIOLOGY
NURSING
NURSING
Saturday 5th December, 2020
MEDICINE AND SURGERY
RECOMMENDED: List of Schools Whose Post UTME Forms are Out.
Share This Post: If you think this post can be helpful to somebody else, please share it using the buttons below!
More Posts From ›› www.uniport.edu.ng | University of Port-Harcourt : UNIPORT