WAEC to Train Teachers to Improve Candidates' Performance
---
Last Updated on
---
West African Examination Council, WAEC to embark on training of teachers to improve candidates' performance.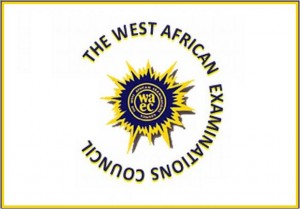 The Management of West African Examination Council, (WAEC) at the weekend said that it would soon embark on training of teachers across the country to improve the performance of its candidates.
The outgoing Head of Test Administration Divisions, Mr Kester Ekekwe, made the statement in Uyo during the Test Administration Division Planning and Coordinating Committee (TADPCC) meeting in Uyo.
Ekekwe said that the training was aimed at enhancing the performance of candidates of the West African Senior Secondary School Certificate Examinations (WASSCE).
He said: "The training will also go a long way in empowering teachers in secondary schools with requisite skills and knowledge in marking of examinations.
"WAEC is the only organization in the whole world doing this and we collaborate with anybody who wants to improve on examination performance in the country.
"We also hold seminars on anything that will impact positively on education and as an examining body we cannot do much but we have what we call Chief examiners report which make available to schools."
The Head of Test Administration Divisions, however, called on government at all level to reciprocate its efforts by employing qualified teachers and also improve facilities in schools.
Speaking also, the incoming Head of Test Administration Divisions of the council, Mr Onyemuche Nzeh, assured to improve on the legacies left behind by his predecessor.
"Our major concern is that we will do whatever is in our powers to ensure that we conduct credible examinations.
"We will also continue to ensure zero tolerance to examination malpractice." Nzeh added.
Nzeh who was the Abuja Zonal Coordinator of WAEC, added that his administration would ensure the decentralization of marking venues for early release of results. (Leadership)
TAGGED: www.waecdirect.org | West African Examinations Council : WAEC