WAEC Expo 2020 : Getting Exam Questions and Answers Real/Not
WAEC Expo 2020 : Getting Exam Questions and Answers Real/Not
WAEC EXPO / WAEC Runs › We've been receiving series of messages from candidates attempting the 2020 West African Senior School Certificate Examination (WASSCE) on how they can be getting questions and answers from us before they commence each paper. Below are our thoughts on what is been circulated as expo/runz across the internet.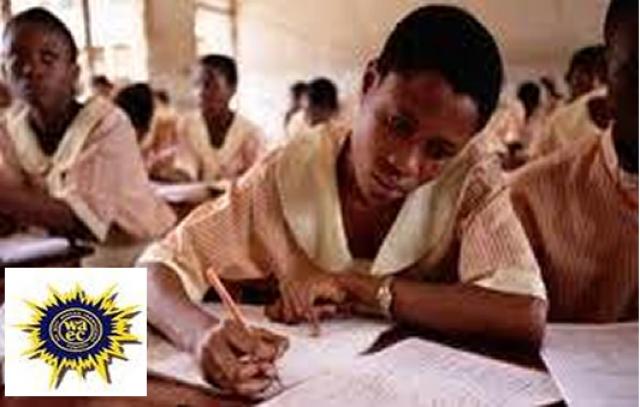 Be informed that some scam and rogue websites are seeking to lure gullible persons, particularly candidates sitting for the forthcoming May/June 2020 West African Senior School Certificate Examination (WASSCE), into believing that they can obtain authentic questions/ answers for the examination in advance.
Recommended links:
Such scams are not new, as, over the years, old or fake examination question papers are usually circulated and sold by fraudsters, as authentic current ones, at ridiculous or give-away prices.
We want you to be aware that the claims on these rogue websites that authentic question papers or answers for WAEC examinations can be procured in advance are completely false.
MSG Team, therefore, wishes to advise the general public, particularly candidates sitting the forthcoming May/June 2020 WASSCE (for school candidates), their parents and guardians to be wary of these scams either via the internet or otherwise.
We have shared the past questions and answers of some major subjects in WAEC (such as Agricultural Science, Biology, Chemistry, Commerce, CRK, Economics, English, Financial Accounting, Further Maths, Geography, Literature in English, Mathematics, Physics, Technical Drawing, Visual Arts, Yoruba and Others) to complement your preparation for the exam › Free WAEC Past Questions and Answers.
As regards leakage of Question Papers, West Africa Examinations Council (WAEC) has insisted that none of its question papers for the ongoing West African Senior School Certificate Examination (WASSCE) has been leaked.
In a statement by its Head of Public Affairs, Demainus Ojijeogu, WAEC maintained there was no leaked question paper.
"There has been no leakage of any paper, whatsoever. Some have even gone ahead to misquote the head of the National Office of WAEC Nigeria, Mr. Patrick Areghan, as confirming the same.
"This is far from the truth and we take very strong exception to it.
"The council's monitoring/investigations have revealed that some unscrupulous and unpatriotic supervisors/invigilators, and in some cases, candidates, snap the question papers (while the examination is in progress) and forward to their outside collaborators who in turn, provide solutions to the questions which they send to their subscribers via criminally-inclined websites, SMS and WhatsApp, even as this is against our regulation of: use of cell phones in the examination hall is not allowed," the statement read.