YSU Notice on the Commencement of Postgraduate Programmes 2017/18
---
Updated on by Olusegun Fapohunda
---
Yobe State University, YSU public announcement on the commencement of postgraduate study programmes.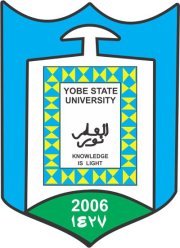 This is to inform all those who have previously applied for postgraduate study programmes (two years ago in 2015/2016 Academic Session) that the programmes will now commence in the 2017/2018 academic session in the following areas:-
1. Geography, M.Sc. & PhD
2. Chemistry, M.Sc. & PhD
3. Arabic, M.A. & PhD
4. Islamic studies, M.A & PhD
5. Educational Administration and Planning, M.Ed. & PhD
6. Guidance and counseling, M. Ed. & PhD
7. Educational psychology, M.Ed. & PhD
8. Postgraduate Diploma in Education, PGDE
In view of the above, all those who still wish to avail themselves of their applications should kindly visit the postgraduate school portal (www.pgschool.ysu.edu.ng) and express their interest so that their application will be processed against 2017/2018 academic session.
In addition, those who applied for courses other than aforementioned ones may wish to express interest of change of application from the programmes that they had earlier applied to any of the above mentioned programmes.
However, applicants who have no intention of applications may present their Bank Deposit Slip/Receipts of payment for the purchase of postgraduate Application Forms for refund to the Bursar, please.
Deadline for the expression of interest is one (1) week: from Monday, 30th October, 2017 to Tuesday, 7th November, 2017.