List Of CRUTECH Courses and Programmes Offered
---
UNICROSS Courses – List of undergraduate courses/programmes offered at the Cross River State University of Technology (CRUTECH).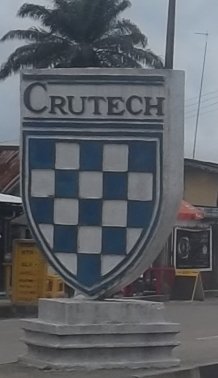 The University of Cross River State also known as UNICROSS is a state government-owned and operated Nigerian university.
Cross River State University of Technology has been officially accredited and/or recognized by the National Universities Commission (NUC), Nigeria.
Do you want to find out the list of courses you can study at the Cross River State University of Technology (CRUTECH)? Below is the list of high-quality courses on offer at the Cross River State University of Technology.
Recommended Links:
UNICROSS Courses & Programmes
ACCOUNTING
AGRICULTURAL SCIENCE & EDUCATION
AGRICULTURE
ANIMAL HEALTH & ENVIRONMENTAL BIOLOGY
ARCHITECTURE
BIOCHEMISTRY
BIOLOGICAL SCIENCE(S)
BIOLOGY
BUSINESS ADMINISTRATION
BUSINESS EDUCATION
CHEMICAL SCIENCES
CHEMISTRY
CIVIL ENGINEERING
COMPUTER SCIENCE
EDUCATION & BIOLOGY
EDUCATION & CHEMISTRY
EDUCATION & MATHEMATICS
EDUCATION & PHYSICS
EDUCATIONAL ADMINISTRATION & PLANNING
EDUCATIONAL FOUNDATIONS & ADMINISTRATION
ELECTRICAL /ELECTRONICS ENGINEERING
ESTATE MANAGEMENT
FISHERIES
FORESTRY & WILDLIFE
GUIDANCE & COUNSELLING
HOSPITALITY & TOURISM MANAGEMENT
HUMAN ANATOMY
HUMAN KINETICS & HEALTH EDUCATION
LIBRARY & INFORMATION SCIENCE
MARKETING
MASS COMMUNICATION
MATHEMATICS
MATHEMATICS WITH STATISTICS
MECHANICAL ENGINEERING
MEDICAL BIOCHEMISTRY
MICROBIOLOGY
PHYSICS
PHYSIOLOGY
PLANT SCIENCE & BIOTECHNOLOGY
PSYCHOLOGY EDUCATION
STATISTICS
TECHNICAL EDUCATION
URBAN & REGIONAL PLANNING
VISUAL ARTS & TECHNOLOGY
WOOD PRODUCTION ENGINEERING
Also Check:
See also: CRUTECH Post UTME Form.
The official website for Cross River State University of Technology is – http://www.crutech.edu.ng/
TAGGED: unicross.edu.ng | Cross River University of Technology : CRUTECH
Use the Drop Down Below to View Courses offered by other accreditted Nigerian Universities