List Of Courses Offered by MOUAU (Michael Okpara University of Agriculture Umudike)
MOUAU Courses – List of undergraduate courses/programmes offered at the Michael Okpara University of Agriculture, Umudike (MOUAU).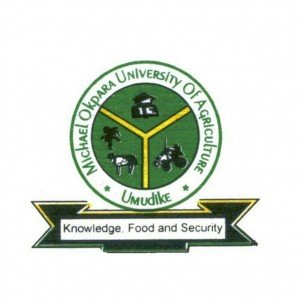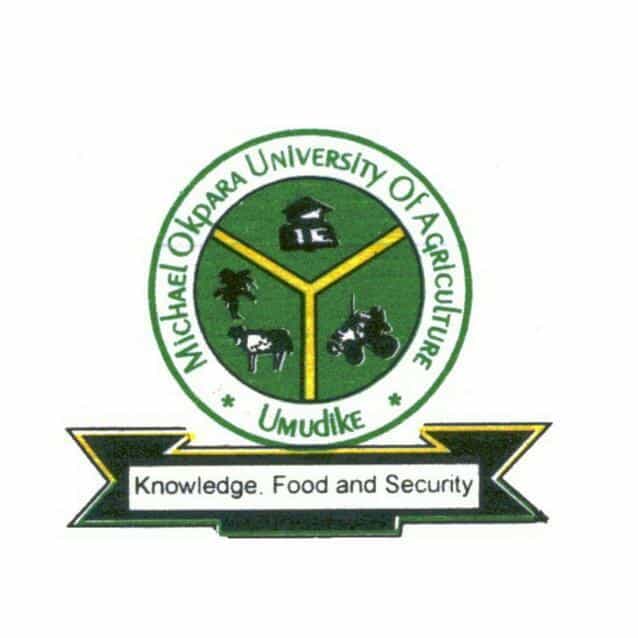 The Michael Okpara University of Agriculture, Umudike (MOUAU) is an internationally recognized Nigerian university and is located in the well-known Agricultural Training and Research town of Umudike, Abia State. The university is one of the three universities of agriculture in Nigeria, the other being in Makurdi (Benue State) and Abeokuta (Ogun State). 
Michael Okpara University of Agriculture, Umudike has been officially accredited and/or recognized by the National Universities Commission (NUC), Nigeria.
Do you want to find out the list of courses you can study at the Michael Okpara University of Agriculture, Umudike (MOUAU)? Below is the list of high-quality courses on offer at the Michael Okpara University of Agriculture, Umudike.
Recommended Links:
MOUAU Courses and Programmes
AGRIC-EXTENSION AND RURAL SOCIOLOGY
AGRIC. BUSINESS
AGRICULTURAL AND BIORESOURCES ENGINEERING
AGRICULTURAL ECONOMICS
AGRICULTURAL EXTENSION AND RURAL DEVELOPMENT
AGRICULTURAL SCIENCE AND EDUCATION
AGRICULTURE
ANIMAL PRODUCTION
BIOCHEMISTRY
BUSINESS ADMINISTRATION
BUSINESS ADMINISTRATION
CHEMICAL ENGINEERING:
CHEMISTRY
CIVIL ENGINEERING
COMPUTER ENGINEERING:
COMPUTER SCIENCE
EDUCATION AND BIOLOGY
EDUCATION AND CHEMISTRY:
EDUCATION AND COMPUTER SCIENCE
EDUCATION AND INTEGRATED SCIENCE:
EDUCATION AND MATHEMATICS
EDUCATION AND PHYSICS
ELECTRICAL/ELECTRONICS ENGINEERING
ENTREPRENEURIAL STUDIES
ENVIRONMENTAL MANAGEMENT AND TOXICOLOGY
FISHERIES AND AQUATIC RESOURCES MANAGEMENT:
FOOD SCIENCE AND TECHNOLOGY
FORESTRY AND ENVIRONMENTAL MGT.
HOME ECONOMICS
HOME ECONOMICS AND EDUCATION
HOTEL MANAGEMENT AND TOURISM
HUMAN NUTRITION AND DIETETICS:
INDUSTRIAL RELATIONS AND PERSONNEL MANAGEMENT
INDUSTRIAL TECHNOLOGY EDUCATION
LIBRARY AND INFORMATION SCIENCE
MATHEMATICS
MECHANICAL ENGINEERING
MICROBIOLOGY
PHYSICS
PLANT SCIENCE AND BIOTECHNOLOGY
SOIL SCIENCE
STATISTICS
VETERINARY MEDICINE
WATER RESOURCES MANAGEMENT AND AGROMETEOROLOGY
ZOOLOGY AND ENVIRONMENTAL BIOLOGY
Also Check:
Use the Drop Down Below to View Courses offered by other accreditted Nigerian Universities
Share This Post

: If you think this post can be helpful to somebody else, please share it using the buttons below!
Follow

Us

More Posts From ›› www.mouau.edu.ng | Michael Okpara University of Agriculture : MOUAU