University of Ilorin Teaching Hospital (UITH) Post-Basic Nursing Admission Form for 2021/2022 Academic Session
University of Ilorin Teaching Hospital (UITH), Ilorin, is now selling application forms for admission into its Full-time Diploma in Post Basic Nursing Programmes for the 2021/2022 academic session. See the requirements and procedure to obtain UITH post-basic nursing form below.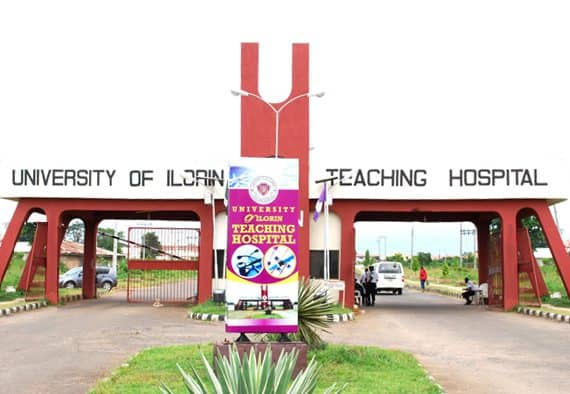 Applications are open from suitably qualified candidates for admission into the University of Ilorin Teaching Hospital (UITH), Ilorin, Post Basic Nursing Diploma Programmes listed below:
Paediatrics
Accident and Emergency
Nephrology
DURATION OF THE COURSE: 12 Calendar Months, commencing from November, 2021.
ACCOMMODATION: Limited accommodation is available on a first-come, first-serve basis.
UITH Post Basic Nursing Admission Requirements
A. EDUCATIONAL QUALIFICATION
West African School Certificate/General Certificate of Education/ SSCE/NECO/ with passes at Credit Level in five (5) papers obtained at not more than two (2) sittings.
These papers must include English language, Mathematics and Science subjects i.e. Physics, Chemistry and Biology.
B. PROFESSIONAL QUALIFICATION/EXPERIENCE
Be a Registered Nurse duly registered with Nursing and Midwifery Council of Nigeria.
Have at least 1 year post registration clinical/working experience in the relevant area of specialty.
Show evidence of sponsorship by an institution or voluntary agencies.
How to Apply for UITH Post Basic Nursing Admission Form
The Application forms are to be filled from the University of Ilorin Teaching Hospital website (www.uithilorin.org.ng) pay Ten thousand naira (N10,000.00) non-refundable fee into University of Ilorin Teaching Hospital Account with the CBN through CBN e-payment gateway REMITA.
All the data and scanned uploads (e.g Certificates,Refrees,Remita reciept e.t.c) on the form fields MUST be supplied correctly as required for your form to be processed.
Payment MUST be made first before proceeding to the form page
To make payment Log on to www.remita.net
Click on Pay FGN and State TSA
Select and click FGN Federal Government of Nigeria
Type University of Ilorin Teaching Hospital on whom do you want to pay
Select UITH GENERAL PURPOSE on Name of Service/Purpose
Fill in the necessary information and make your payment.
For enquiry on payment issue, please contact: 08038676515, For Technical Support Contact webunit@uithilorin.org.ng or 08062303140
After payment is made through the Remita Platform, you can now proceed with your registration by filling the online SPBN FORM with the Remita Retrieval Reference (RRR) Number generated with the payment made.
Click APPLY NOW below, then it will redirect to the interface where you will be asked to enter a VALID personal E-mail address.
A confirmation link will be sent to the E-mail you provided during the E-mail registration.
Login into your E-mail account by opening a new Tab in the same browser already opened.
Click on the link sent to your E-mail by noreply@uithilorin.
The SPBN application form will be made available for you to fill and submit.
Select the school in the drop down menu you wish to apply for.
Note:On the sponsor details form fields you are expected to get the scanned signature of sponsor in jpeg or png or jpg format for upload.
Note: Each candidate is required to upload THREE TYPED AND SCANNED REFEREES, WITH THE REFEREES LETTER HEADED PAPER in jpeg or png or jpg format.
Fill in every other field on the form as required.
After submission, wait for 2 seconds as you will be directed to print or download the filled form.
NOTE: if you do not see your printout, it means your form was not successfully submitted, so you have to refill the form
NOTE: Please don't bring the printout to UITH.
For further enquiries, contact any of the followings
Oyeleye D. I. (Mrs.)
Coordinator
A & E Nursing Programme
Phone No: 08032351312
Adebiyi F.O. (Mrs.)
Coordinator
Paediatrics Nursing Programme
Phone No: 08066704961
Mr. Oyinloye E. Y.
Schools' Registrar
Phone No: 08033701842
Segun-Agboola B. T.(Mrs.)
Coordinator
Nephrology Nursing Programme
Phone No: 07035671691
If you think this post can be helpful to somebody else, please share it using the buttons below!
Tagged with : www.uithilorin.org.ng | University of Ilorin Teaching Hospital : UITH