UNILAG Screening & Registration for 2021/22 New PG Students
---
Last Updated on
---
Latest Update:
The management of the University of Lagos School of Postgraduate studies hereby informs you that the Admission Process for the 2021/2022 Session closes on 28th May 2022.
1. Any admitted candidate who is yet to conclude his/her Screening should do so on 17th, 19th, 24th or 26th May 2022 (11 am - 2 pm daily) or forfeit the Admission.
2. Registration also closes on the same day
The screening and registration (For Candidates on RECOMMENDED & SUPPLEMENTARY RECOMMENDED Status Only) for the 2021/2022 academic session newly admitted postgraduate students of the University of Lagos (UNILAG) has been released. See UNILAG registration procedure for fresh postgraduate students below.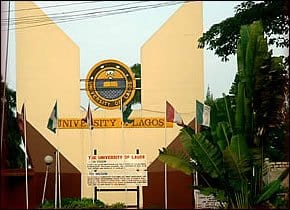 The management of the University of Lagos (UNILAG), School of Postgraduate Studies, has released the registration procedure for newly admitted postgraduate students for the 2021/2022 academic session.
See also: UNILAG Postgraduate Admission List.
UNILAG Postgraduate Screening and Registration Procedure
Candidates who are offered Supplementary Admission for 2021/2022 are advised to Schedule Screening Appointment on their student portal for either TUESDAY, 26TH APRIL OR THURSDAY, 28TH APRIL, 2022. Time: 12noon – 2.00pm
STEP-BY-STEP PROCEDURE FOR SCREENING AND REGISTRATION
Click on 'Student Login' link at http://studentportal.unilag.edu.ng
Login with your Application No as Matric No and your Surname (in lowercase) as your password. You will be required to change your password after login.
Update your Biodata as appropriate
From the dashboard, click on 'Upload Documents' and upload the following Original documents in colour:

Degree Certificate or Transcript (unsealed Transcript is unacceptable)
NYSC Discharge Certificate or Exemption Certificate
Other Relevant Degree Certificate (If applicable)
Professional Certificate (If Applicable)
Call to Bar Certificate (LLM Candidates Only)
O'Level Result Certificate
Birth Certificate
Evidence of change of name (marriage certificate/newspaper advert)

From the dashboard, click on 'Appointment' to schedule a date for screening.
Proceed to the School of Postgraduate Studies, University of Lagos, physically on the scheduled date and time for screening (This stage is not allowed by proxy; Candidates must obey Covid-19 Protocols; List of Documents required ).
At the screening venue, pick a Prospectus for a non-refundable fee of N10,000.
Upon successful completion of screening, commence Registration by generating bill online (on REMITA) and proceed to make payment either online or at any commercial bank in Nigeria. (Note that Obligatory and Tuition Fees are required before online Registration; Payment of Tuition Fee on Installment is allowable for Part-Time Candidates only
Complete course registration form Online.
Print two (2) copies each of Course Form, Acceptance Form, Biodata, Admission Letter, Payment Advice and Receipts.
Sign Course Forms with Head of Department and University Bursar in that order.
CHANNEL FOR ENQUIRY: Admissionspgs@Unilag.Edu.Ng or Ictspgs@Unilag.Edu.Ng
 NOTE:
University of Lagos has zero-tolerance for drug abuse, social vices and illegal activities. Any student found wanting shall loose his/her studentship.
The University mandates everyone on Campus to observe Covid-19 Protocols.
Candidates are advised to desist from patronizing 3rd Parties in the name of bloggers or business centers, etc.
All new students MUST provide their original credentials for sighting at the point of screening
 ANNEXURE: Checklist of Documents Required For Screening
Original credentials (for sighting)
Screening Schedule /Appointment Letter
Admission Letter
Receipt for Prospectus
Biodata Form
Degree Certificate or Transcript (unsealed Transcript is unacceptable)
NYSC Discharge or Exemption Certificate
Birth Certificate
Other Relevant Degree Certificates (If applicable)
Professional Certificate (If Applicable)
Call to Bar Certificate (LLM Candidates Only)
O'Level Result (MBA Candidates Only)
Evidence of change of name (with marriage certificate/newspaper advert)
Venue: School of Postgraduate Studies, University of Lagos, Yaba, Lagos
Duration of Screening: As announced on individual student's portal.
Time: 9am – 3pm daily