UNILORIN Students Elect Union Leaders via E-voting
---
---
University of Ilorin, UNILORIN students elect new union leaders via electronic voting (e-voting) system. The Union's Independent Student Electoral Commission (ISEC) has released the names of the newly elected excos.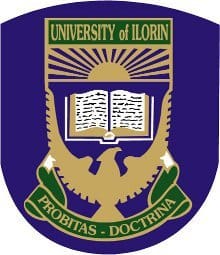 The University of Ilorin took its well-known innovativeness a step further last Tuesday (May 19,2015) when its students elected new leaders, using the electronic voting (e-voting) system.
The new Executive Committee, led by Alao Idris Ibrahim, a 400 Level student of the Faculty of Law, will pilot the affairs of the Students' Union in the 2015/2016 session.
Ibrahim emerged the President-elect after polling 6,508 votes to defeat his his two rivals, Mr. Ebunoluwa Zion Ashonibare and Mr. Adedeji Adeyemi Ahmed, who polled 4,793 and 1,395 respectively.
In its bid to conduct a free, fair, credible and convenient election, the Union's Independent Student Electoral Commission (ISEC) adopted the e-voting system, in which students voted through the University portal.
The Chairman of the electoral body, Mr. John Ogedengbe, declared, "Mr. Alao Idris Ibrahim, having satisfied the conditions stipulated in the constitution for the position of the President, is hereby declared winner." Mr. Ogedengbe also declared both Miss Imman Lawal and Miss Afuye Olubunmi Olusola Vice-Presidents for Permanent Site (PS) and the College of Health Sciences (COHS) respectively. While Miss Lawal polled 6, 174 votes to defeat both Miss Oseni Adenike and Miss Saidu Sabdat Queen, who polled 2, 616 and 1, 026 votes respectively, Miss Afuye got 345 votes to defeat her only rival, Miss Uzonwanne Benita Adandy, who had 305 votes.
For the position of General Secretary, Mr. Akano Ifeoluwa Thomas was declared winner with 4,452 votes ahead of three other contestants while Miss Sulaimon Saidat Tunrayo became the Assistant General Secretary with 4, 488votes ahead of her only rival, Miss Anisere Khadijat Adejoke, who got 4, 316 votes.
Also elected were Miss Oyekan Oluwadamilola Olasubomi, Financial Secretary with 5, 146 votes; Mr. Abdulrasheed Mahmud Olatunji, Welfare Secretary (PS) with 3, 092 votes; Mr. Ganiyu Kehinde Oyindamola, Welfare Secretary (COHS) with 299 votes; Mr. Aondongusha Tersoo Isaac, Social Secretary with 7,572 votes; Mr. Joel Karimu Ikazuwagbe, Sports Secretary with 7, 324 votes and Adeyemi Ademola Oluwaseye, Public Relations Officer with 2, 032 votes.
MSG Team.