GloryLand Polytechnic: Admission Open for 2023/2024 Session
2023/2024 Admissions at GloryLand Polytechnic, Ankpa: Everything You Need to Know About Full-time and Part-time Courses, Accreditation, and More!.
GloryLand Polytechnic in Ankpa, Kogi State, is calling for applications for its 2023/2024 academic session. Accredited by the Federal Ministry of Education and National Board for Technical Education, the institution offers a variety of full-time and part-time courses including Accountancy, Business Administration, Computer Science, and more. Entrepreneurship training is also part of the curriculum. Basic entry requires 5 credits, including English and Maths. Contact details for further inquiries are provided.
---
Updated on by Olusegun Fapohunda
---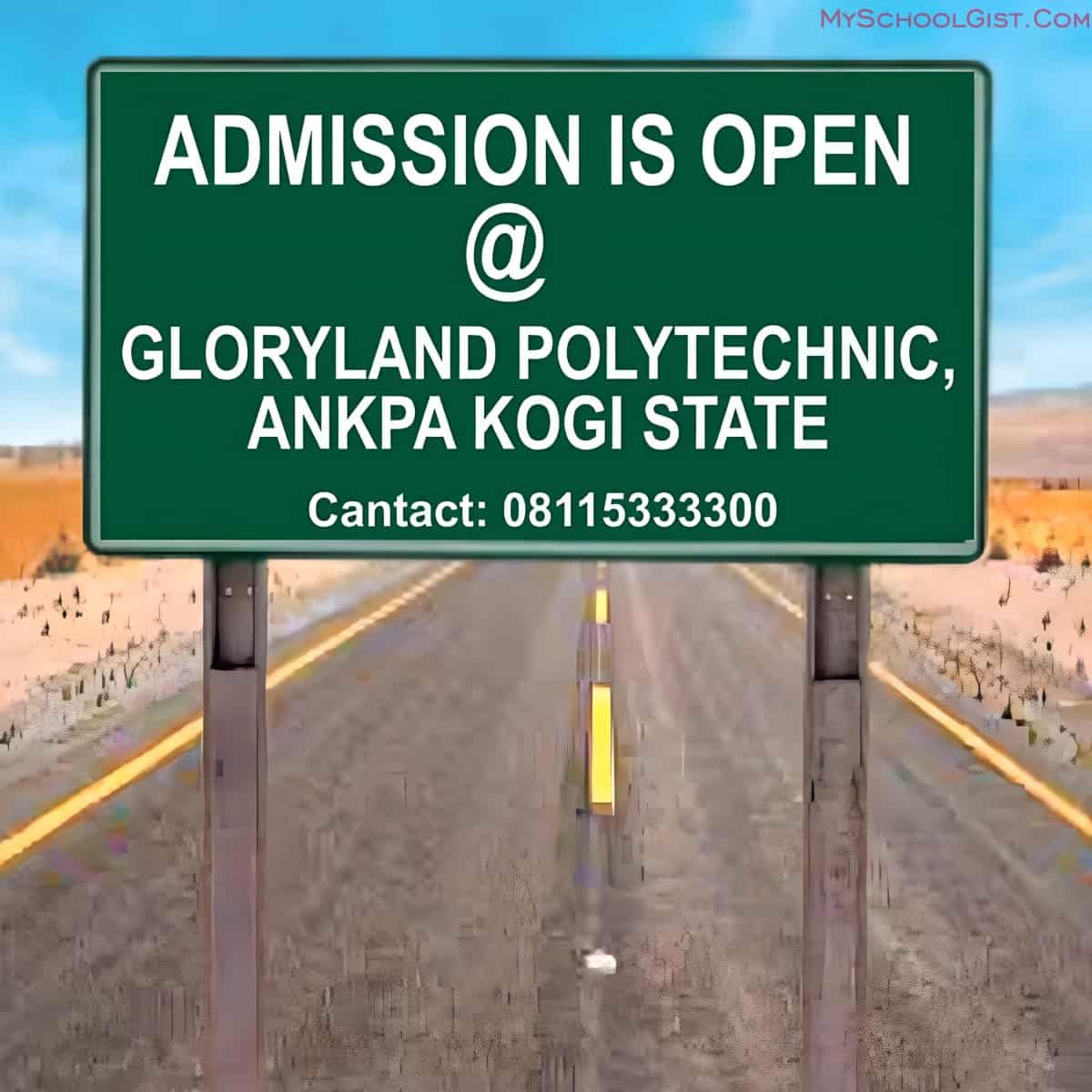 GloryLand Polytechnic, Ankpa, Kogi State, is extending a golden invitation to suitable and qualified candidates for the 2023/2024 academic session. The institution prides itself on being both approved and accredited by the Federal Ministry of Education (FME) and the National Board for Technical Education (NBTE), Kaduna State. For those seeking quality education, this is a significant indicator of the institution's commitment to academic excellence.
Comprehensive Range of Courses
Full-time and Part-time Options
One of the attractive features of GloryLand Polytechnic is the flexibility of course enrolment. Candidates have the option to pursue either full-time or part-time courses, making it an ideal choice for those who might be working or have other commitments.
Diverse Array of Academic Programmes
GloryLand Polytechnic offers a wide range of courses that cater to various academic needs and career paths. Here is a list of the available courses:
Accountancy
Business Administration
Public Administration
Computer Science
Statistics
Electrical Electronics Technology
Computer Engineering
Shipping Management
Banking Operation
Security Management & Technology
Library and Information Science
Science Laboratory Technology
Entrepreneurial Training: A Unique Offering
In addition to the traditional courses, the institution provides entrepreneurship training to equip students with the practical skills necessary for a competitive job market. This makes GloryLand Polytechnic a highly advantageous choice for those aiming to become not just employees but potential employers.
Basic Entry Requirements
To be considered for admission, candidates must meet a basic set of entry requirements. Specifically, candidates should have 5 credits, including English Language and Mathematics, achieved in not more than two sittings. This is a fundamental criterion and serves as a standard benchmark for academic qualification.
Contact Details for Further Inquiries
If prospective students or their guardians have any inquiries, GloryLand Polytechnic has provided multiple contact points for ease of communication. You may reach out through the following channels:
Phone Numbers: 08132812586, 08115333300, 08067059472, or 08072734582
E-mail: gloryland9@gmail.com
Commitment to Quality Education and Entrepreneurship
The ethos of GloryLand Polytechnic is encapsulated in its commitment to providing quality education and fostering entrepreneurship. These dual objectives represent the cornerstone of the institution's philosophy and are consistently reflected in its operational framework.
Concluding Remarks
Choosing the right educational institution is a crucial decision that can have a lasting impact on one's career. With its diverse range of courses, flexibility in study modes, and strong accreditation, GloryLand Polytechnic, Ankpa, stands as a compelling choice for prospective students for the 2023/2024 academic session. This article serves as a comprehensive guide to help you navigate your options and make an informed decision that suits your academic and career goals.
RECOMMENDED: List of Schools Whose Post UTME Forms are Out.