UNILAG Foundation Change of Course Form - 2014/15
---
---
University of Lagos, UNILAG foundation programmes supplementary / change of course form for the 2014/2015 academic session.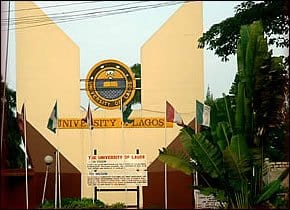 Following the release of the UNILAG Foundation Admission Cut-Off Marks and Merit Admission List, the Foundation Programmes of the University of Lagos has announced that very few vacancies exist for supplementary admission considerations in the following Faculties:
FACULTY OF ARTS
EUROPEAN LANGUAGES: (i) FRENCH (ii) RUSSIAN
LINGUISTICS AFRICAN & ASIAN STUDIES: (i) IGBO (ii) YORUBA
FACULTY OF EDUCATION
EDUCATION BIOLOGY
EDUCATION CHEMISTRY
EDUCATION GEOGRAPHY
EDUCATION HOME ECONOMICS
HUMAN KINETICS & HEALTH EDUCATION
EDUCATION INTEGRATED SCIENCE
EDUCATION MATHEMATICS
EDUCATION PHYSICS
EDUCATION FRENCH
EDUCATION CHRISTIAN RELIGIOUS STUDIES
EDUCATION ISLAMIC RELIGIOUS STUDIES
EDUCATION IGBO
EDUCATION YORUBA
FACULTY OF SCIENCE
MARINE SCIENCES (MARINE BIOLOGY)
PROCEDURE FOR CHANGE OF COURSE APPLICATION
Interested candidates who meet the registration requirements and scored 40% and above in the Foundation Programmes' entrance examination are eligible to apply. Such eligible candidates should follow the procedure described below:
Pay the sum of N1, 000 Naira for 'Foundation Change of Course' at the UNILAG branch of any of the following banks: Access Bank, Eco Bank, First Bank, UBA Bank, WEMA Bank.
Return to the application Portal, login to the application form, and Click on the Change of Course Link, select the desired Programme.
Please PREVIEW the completed form before submitting and printing.

ONCE SUBMISSION IS MADE, EDITING WILL NOT BE ALLOWED.
CHANGE OF COURSE WILL HOLD FROM OCTOBER 8 TO 1 7, 2014
SUBMISSION CLOSES AT 12 MIDNIGHT ON FRIDAY, OCTOBER 17, 2014
PLEASE NOTE THAT ALL CANDIDATES MUST COMPLETE THIS CHANGE OF COURSE PROCESS BEFORE BEING CONSIDERED FOR SUPPLEMENTARY ADMISSION EITHER AS A BIOLOGICAL CHILD OF STAFF, OR NOT.
MSG Team