UNN Postgraduate 2nd Admission List is Out 2014/2015
---
---
University Of Nigeria, Nsukka, UNN 2nd/supplementary postgraduate admission list for the 2014/2015 academic session is now available online.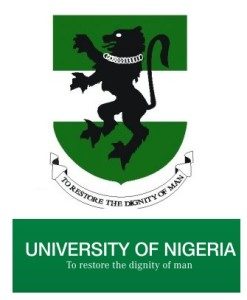 The management of the University Of Nigeria, Nsukka (UNN) School of Postgraduate Studies (SPS) has released an additional supplementary admission list of candidates admitted into it various postgraduate programmes for the 2014/2015 academic session.
UNN 2nd/supplementary admission list has been successfully uploaded online.
Check UNN Postgraduate Admission List – Supplementary
Kindly Click Here to access UNN postgraduate supplementary/2nd batch admission list. The list is in PDF format, so you are required to get a device that is able to open such document to access your admission status.
Now that you've access the list, successfully admitted candidates are required to do the following:
Recommended: UNN Postgraduate Admission List Payment Details..
The successful candidates on this list as well as those on earlier publications are required to download and print their Admission Notification Slips from the University of Nigeria Postgraduate Portal and proceed to the School of Postgraduate Studies, University of Nigeria, Nsukka and Enugu Campuses as applicable with their original credentials for verification.
Thereafter, the following procedures should be adhered to:
(a) Verification of credentials;
(b) Payment of the necessary fees via any other Bank that has e-Tranzact platforms;
(c) Return to the web; and
(d) Print the original admission letters to complete the registration of courses/programmes online.
Registration of the courses/programmes must be completed within one month from 18 December, 2014.
MSG Team.
RECOMMENDED: List Of Schools Whose Admission Lists Are Out.