DELSU Direct Entry Admission List 2023/2024 | 1st Batch
Unveiling the DELSU 2023/2024 Direct Entry First Batch Admission List: Comprehensive Guide for Aspiring Students.
Do thoughts about gaining provisional admission to pursue diverse first-degree programmes keep you up at night? The unveiling of the Delta State University's (DELSU) 2023/2024 Direct Entry first batch admission list is the beacon of clarity and resolution to such musings.
---
Updated on by Olusegun Fapohunda
---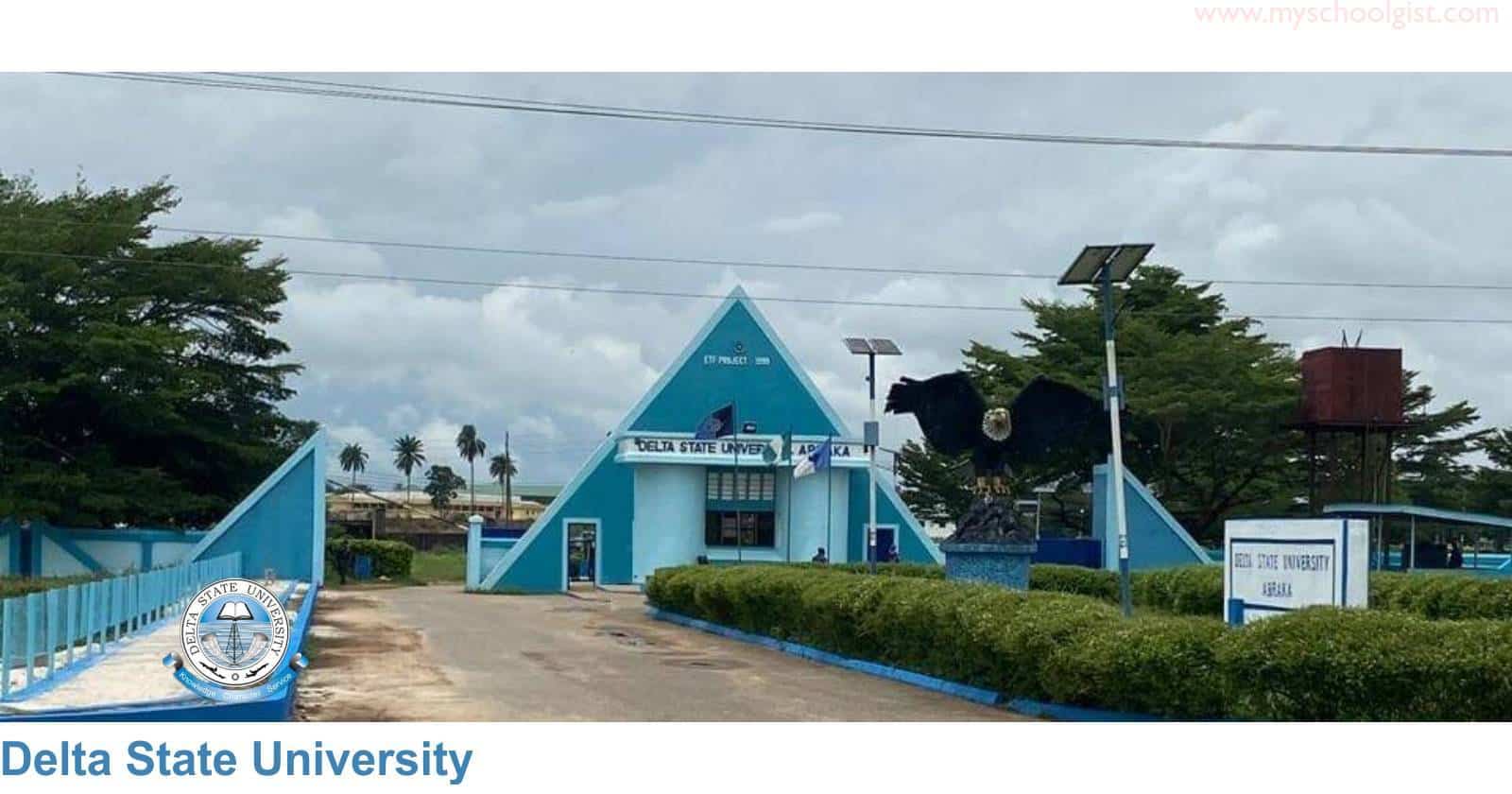 Delta State University (DELSU) is thrilled to announce the release of the 2023/2024 academic session direct entry first batch admission list. This crucial list includes the names of candidates who have been offered provisional admission into the university's diverse first-degree programmes.
| | |
| --- | --- |
| 🏫 University | Delta State University (DELSU) |
| 🗒️ Admission | 2023/2024 Academic Session Direct Entry |
| 📢 Announcement | First Batch Admission List Released |
| 🖱️ Action | Click on 'Check' to access admission status |
| 🆔 Requirement | JAMB Registration Number |
| 🌐 Portal | DELSU Direct Entry Admission Status Checking Portal |
| 🎉 Congrats | To all admitted candidates! |
| 📘 Next Steps | ACCEPT/REJECT Admission; Print Admission Letter |
The direct entry admission list for DELSU has been seamlessly uploaded on the university's official admission status checking portal, allowing prospective students to verify their admission status conveniently and promptly.
Who Is This Article For?
This in-depth guide is intended for candidates seeking detailed information and instructions regarding the checking of their direct entry admission status for the 2023/2024 academic session at Delta State University. It aims to assist students in navigating through the process with ease and clarity.
How to Check the DELSU Direct Entry Admission List: A Step-by-step Guide
To facilitate a seamless experience for candidates eager to confirm their admission status, we have provided a detailed step-by-step guide below:
Navigate to the DELSU Portal: Access the Delta State University direct entry admission status checking portal.
Input JAMB Registration Number: Candidates must supply their JAMB registration number in the designated column.
Check Admission Status: To access your DELSU direct entry admission status, simply click on "Check."
Next Steps for Admitted Candidates
Candidates who have successfully gained admission are advised to undertake the following steps promptly:
Accept or Reject Admission on JAMB CAPS Log in to the JAMB Central Admission Processing System (CAPS) to accept or reject their admission.
Print JAMB Admission Letter After accepting the admission, candidates should proceed to print their JAMB admission letter.
Why Confirming Your DELSU Direct Entry Admission Status Is Crucial
Verifying admission status is a vital step for all candidates included in the DELSU direct entry admission list. It not only confirms the candidate's admission into the desired programme but also enables them to proceed with the subsequent steps necessary for a smooth transition into university life.
Conclusion
Congratulations to all candidates who have made it to the DELSU direct entry first batch admission list for the 2023/2024 academic session! By following the guide above, candidates can efficiently confirm their admission status and undertake necessary actions thereafter.
For any further queries or clarifications, candidates are encouraged to visit the official Delta State University website. Wishing every student a fruitful and enriching journey ahead at Delta State University!
RECOMMENDED: List Of Schools Whose Admission Lists Are Out.