Federal Poly Idah Notice on Final Registration/Documentation
---
Updated on by Olusegun Fapohunda
---
Federal Polytechnic Idah (FPI) notice to concerned ND I, HNDI and HND II students on final registration/documentation of Students Records.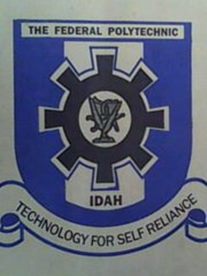 This is to inform all ND I, HNDI and HND II students yet to submit their files that the Admission Division would commence final registration documentation of Students Records for HND II students (2019/2020) Academic Session from 26th July-9th August 2021 and HND I and ND I students (2020/2021) Academic Session from 10th – 24th August 2021.
Based on the above, all affected students are expected to report at the New Convocation Square for the documentation exercise from 9.00 am to 3.00 pm. daily within the stipulated period as without the final documentation, they are deemed not to have fully registered as students of the Institution.
New students who have paid the necessary fees are to check the Polytechnic Portal for their Matriculation Numbers and bring same to the Admission Division for final documentation Any student who fails to do initial clearance/registration within a given period of two (2) weeks after being admitted will be surcharged Five Thousand Naira (N5, 000.00) only for later registration
Let it be emphasized that the Final Documentation Exercises is very important and students are advised to take it seriously. Late Final Submission of Registration Documents by Students shall attract a penalty fee of ten thousand Naira (N10,000.00) only, which will commence from 24th-30th August 2021 and the subsequent ten thousand (N10, 000.00) per year for a non-compliance on a yearly basis
All ND I students admitted in 2019/2020 and 2020/2021 Academic Sessions are hereby reminded to submit alongside their credentials, a written and approved copy of an undertaking letter to regularize their admissions with JAMB and present their JAMB Admission letters to the Admission Division before graduation. Failure to do so, the Federal Polytechnic, Idah will not be held responsible for their registration and mobilization for NYSC.
Heads of the Academic Department are expected to bring the content of this circular to the notice of all affected students for compliance, please.