JAMB CBT Centres Approved for Registration in FCT Abuja
---
FCT Abuja – Joint Admissions and Matriculation Board, JAMB CBT centres approved for the 2023 Unified Tertiary Matriculation Examination (UTME) registration in FCT Abuja.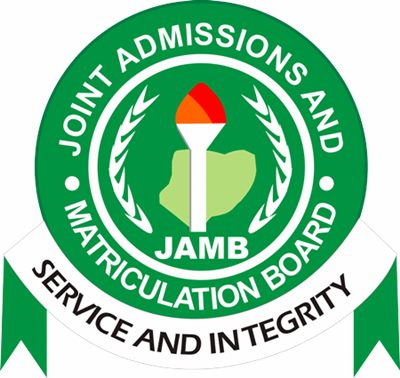 This is to inform all the candidates who wish to register for the 2023 UTME in FCT Abuja that below is the list of approved centres where they can carry out their registrations.
See also: 2023 JAMB Form: Registration Procedure & Guide and 2023 JAMB CBT Practice Software [Past Questions & Answers].
JAMB Registration Centres in FCT Abuja
Recommended: JAMB CBT Centres Approved for 2023 UTME Registration – Other States.
CENTRE NAME & ADDRESS
JAMB PROFESSIONAL TEST CENTRE (PTC), KOGO, BWARI, ABUJA, FCT
JAMB PROFESSIONAL TEST CENTRE (PTC), JAMB HEADQUARTERS, ALONG LAW SCHOOL ROAD, BWARI, ABUJA, FCT
JAMB FCT ZONAL OFFICE , NO 19 KARAYE STREET, OFF AMURIE OMANZE STREET, OFF LADOKE AKINTOLA BOULEVARD, GARKI II, ABUJA, FCT (REGISTRATION ONLY)
CHRIST THE KINGS COLLEGE, CHRIST THE KINGS COLLEGE ROAD GWAGWALADA, ABUJA, FCT
ISLAMIC LEADERSHIP ACADEMY, BEHIND FOREST ZONE, KUJE, FCT
TIGH TECHNOLOGIES LIMITED , SASCON INTERNATIONAL SCHOOL N0.19 YESERDAM STREET MAITAMA , ABUJA, FCT
SASCON INTERNATIONAL SCHOOL CBT CENTER, N0. 19 YESERDAM STREET , MAITAMA, ABUJA , FCT
DIGITAL BRIDGE INSTITUTE N0. 8 P.O.W MAFEMI CRESCENT UTAKO, ABUJA, FCT
LEAD BRITISH INTERNATIONAL SCHOOL, BESIDE FEDERAL STAFF HOSPITAL, SETRACO GATE, GWARIMPA, ABUJA, FCT
BEST INTELLECT INTERNATIONAL ACADEMY CBT, NO 93 OGUNSAIKI STREET, ALONG CENTRAL MOSQUE OLD KUTUNKU, GWAGWALADA, ABUJA.
JC BEST SCHOOLS INTERNATIONAL CBT CENTRE ONE(1), AFTER GODAB ESTATE, BY CORNER-VIEW PLAZA, LIFE CAMP FCT
JAMB FCT LIASON OFFICE, FEDERAL SECRETARIAT, ABUJA (REGISTRATION ONLY)
ADUVIE INTERNATIONAL SCHOOL, N0 1 ADUVIE CLOSE OFF ADUVIE WAY, JAHI DISTRICT , ABUJA, FCT
ADEOLA INTERNATIONAL SCHOOL, OPPOSITE (ARMY)VETERAN PLAZA, KUBWA, ABUJA, FCT
TOTAL CHILD COMPUTER AND CBT CENTRE, PLOT 17A, SAGWARI LAYOUT, DUTSE MAKARANTA, ABUJA, FCT
BEAUTIFUL BEGINNING ACADEMY LTD, APO LEGISLATIVE QUARTERS, ZONE E.
KINGS COMPREHENSIVE COLLEGE, OFF RAILWAY BRIDGE BY CHINESE COMPANY SABURI, DEI-DEI, ABUJA , FCT
WILLSTROM LIMITED. NAOWA INSTITUTE OF MANAGEMENT AND TECHNONLOGY, MAMBILLA BARRACKS, ASOKORO, ABUJA, FCT
LINCOLN COLLEGE OF SCI, MGT AND TECHNOLOGY, JIKWOYI.
CHRIST ACADEMY INTERNATIONAL SCHOOL, PLOT 232 CHRIST ACADEMY STREET OFF ALLIED SURGERY EXPANSION, GWAGWALADA, ABUJA, FCT
JC BEST SCHOOLS INTERNATIONAL CBT CENTRE TWO(2), AFTER GODAB ESTATE, BY CORNER-VIEW PLAZA, LIFE CAMP, FCT
LA-VOGUE BRITISH INTERNATIONAL SCHOOL, KARSHI, BY CHRIST CATHOLIC CHURCH, KURUDU, FCT.
ROSA-MYSTICA ACADEMY , LIBERTY JUNCTION WATER BOARD ROADBYAZHIN, KUBWA, FCT
HANDMAIDS GIRLS SECONDARY SCHOOL, PLOT 783 + 784, SAUKA EXTENSION, KUJE, ABUJA, FCT
23 TECHNOLOGIES LIMITED .NAF VALLEY ESTATE , 3PL OBENE KANU STREET, OFF SB ABUBAKAR AVENUE BEHIND ABACHA BARRACKS, ASOKORO, ABUJA, FCT
JUNIOR SECONDARY SCHOOL, JIKWOYI, NO 2, BEFORE MOBIL FILLING STATION, JIKWOYI, FCT.
EMIS CBT CENTRE, EPITOME ISLAMIC CLOSE, OFF SANI ABACHA ROAD, OLD KARU ROAD, FCT.
DANTATA UNIVERSAL SEERVICES, GSS, WUSE ZONE 3, CLOSE TO CUSTOMS HEADQUARTERS, FCT
ZINARIA INTERNATIONAL SCHOOL MARARABA, ABUJA KEFFI EXPRESS WAY, OPPOSITE MONACO MALL, FCT
TUDUN WADA CBT HUB, GOVERNMENT SECONDARY SCHOOL, TUDUN WADA, ZONE 4.
GAAT INTERNATIONAL SCHOOL, PLOT 265, CADASTRAL ZONE, B13 GADUWA DISTRICT, ABUJA.
SKILLPATH INTERNATIONAL ACADEMY, SUPREME COURT QUARTERS, BEHIND CUSTOM HOSPITAL, NEAR PRESON HOTEL, KARU SITE.
CAPVILLE SCHOOLS, PLOT 2-4 JULIEST ULTIMATE DRIVE, OFF CAPVILLE AVENUE BY PUBLIC SERVICE INSTITUTE OF NIGERIA, GWARIMPA-KUBWA EXPRESS WAY.
FOZY GLOBAL CONCEPTS LTD, CBT CENTER, GOVERNMENT SENIOR SECONDARY SCHOOL (GSS), APO, FCT