Lawmakers Okay N4,000 Online Registration Fee For NYSC
---
Last Updated on
---
Nigeria's lawmakers approved the payment of N4,000 as online registration fee for members of the National Youth Service Corps (NYSC).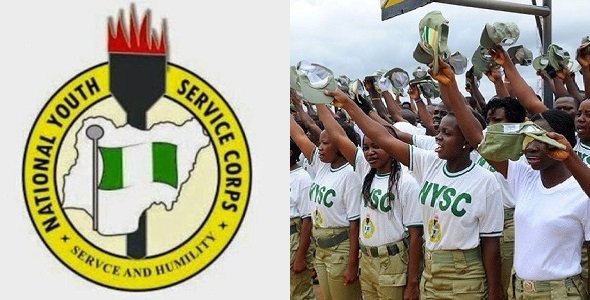 The House of Representatives has approved the controversial N4,000 online registration fee for the National Youth Service Corps (NYSC) members.
The decision reverses earlier House resolution urging the NYSC to suspend the policy following public outcry against the fee.
Chairman, House Committee on Youth Development, Kamil Akinlabi made the disclosure during a media chat at the National Assembly.
Akinlabi explained that the fee will service a private sector driven build, operate and transfer agreement. He said the registration equipment will be installed at the NYSC offices nationwide.
The contractor handling the project is expected to recoup its investment within five years, Akinlabi stated at the briefing.
The lawmaker said the process was approved by the Bureau of Public Procurement with a certificate of no objection.
Akinlabi said, "From the onset, when the matter was brought to our attention, the first thing we felt was the way you are feeling but after constructive engagement, we discovered that it was an innovation that we can't run from.
"First, it was not the responsibility of the NYSC to mobilise respective corps members to get their call-up letters, it is the responsibility of the parents. If somebody schooled in Lagos but lives in Kano and to get his call-up letter he has to travel to school, you discover that its time consuming, risky and very expensive.
"So what the NYSC has done is to partner with a consultant that is already handling similar projects for JAMB and WAEC that has eliminated similar risk to partner with them through a PPP arrangement. The PPP arrangement will be on Built, Operate and Transfer.
"The contractor would be responsible 100 per cent for the purchase and installation of every gadget that will be necessary to achieve that in all the 36 headquarters including FCT and in all local government headquarters as well as all orientation camps across the country.
On September 30, federal lawmakers launched an inquest into the controversial N4,000 online registration fee and consequently urged NYSC to suspend the policy.
Hon. Hassan Saleh (Benue/PDP) in lead debates on a motion moved on the matter described the NYSC policy as "insensitive and exploitative".
"As laudable as the idea of sending call-up letters though the internet may be, the decision requiring fresh graduates to cough out N4,000 to access letters appears insensitive and exploitative," Saleh said.
The presiding Deputy Speaker Emeka Ihedioha ruled that the Committee on Youth Development and the sponsor of the motion be invited to be part of the panel that will conduct a session on the matter.
There had been criticisms against the N4,000 fee but the NYSC had risen to its defence, saying the computerisation would ease the rigorous processes involved in the collection of call-up letters. (Leadership)
TAGGED: www.nysc.gov.ng | National Youth Service Corps : NYSC