NYSC Boss Urges Employers to Verify Discharge Certificates
---
---
NYSC Boss, Brig.-General Johnson Olawunmi urges employers of labour to verify NYSC discharge certificates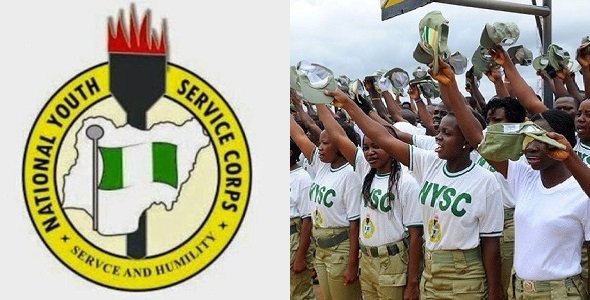 The National Youth Service Corps (NYSC) has urged employers of labour to always verify NYSC discharge certificates presented by employees to ensure that they actually participated in the scheme.
The Director-General, Brig.-General Johnson Olawunmi, said this when he featured journalists.
Adewuyi said dubious elements in the society had taken advantage of the importance of the certificate to issued fake ones.
"It is true that sometimes in the past, in the immediate past, we've had activities of what we call fake camps.
"But what I want us to understand is that in the country as we have those who are good citizens we also have those who are bad citizens.
"You all know that the NYSC discharge certificate is very key in whatever you do after graduation.
"If you want a job you must submit it. In fact it is compulsory.
"Know that no employer should employ somebody without the NYSC discharge certificate. For those that want to go into politics it's also very important.
'And, because of the importance of this discharge certificate you and I know that some people will go to any length to get it.
"When they know that they are not qualified they look for alternative means.''
He, however, said that measures were in place to stop such fraudulent activities adding that NYSC had established a department to verify discharge certificates for employers.
"I want to commend the management of the NYSC scheme because they've put measures in place that have made it very difficult if not impossible for anybody to get a certificate from the scheme when he's not qualified to have it.
'So when people meet this kind of brick wall the only option left for them is to go elsewhere, form their own camp and get whatever certificate they want to get.
"Let me cease this opportunity to tell all employers of labour, all agencies of government, public and private sector that the NYSC has a department for certification.
"If you are employing people, after the recruitment, just forward all their discharge certificates to us and we will verify them so that we know those that are genuine and those that are fake.
"Also, I want to say that with the plan to have an online registration in place it is one other way we are going to eliminate the issue of fake corps members.''
Olawunmi also said that the NYSC kits were not substandard as is being suggested in some quarters but that the scheme could only afford to give out one set of kits per person.
He said the kits got worn out on time because of constant use and not because they were of low quality.
"I don't think we have lowered our standards as far as those kits are concerned.
"The only thing we can say is that because of the budgetary allocation we can only provide one pair for a particular corps member throughout the year.
"Even if you buy the best of products, after using it for a long time you are likely going to see a change in the texture from when you procured it.
"But, to say that we get substandard items I don't think that is very correct.'' (Nigerian Observer)