NYSC to Mobilise 96,000 Graduates for 2014 Batch 'B', Vows to Sanction Fake Medical Report
---
---
NYSC to mobilise 96,000 graduates in 2014 Batch 'B' Orientation, vows to sanction corps members falsifying medical reports to avoid deployment.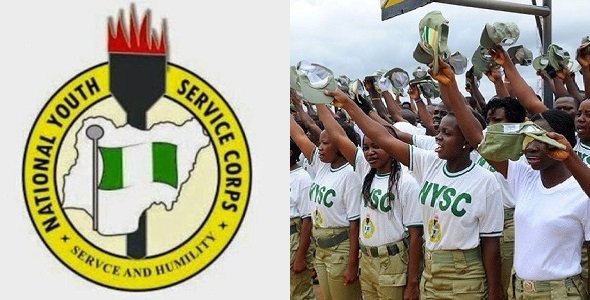 The Director General of the National Youth Service Corps, NYSC, Johnson Olawuni, has vowed to punish corps members falsifying medical reports to secure deployment to new stations.
Mr. Olawuni said several medical reports submitted by corps members were found to be fake, and that subsequent certificates will undergo stringent validation, including confirmation with the respective hospitals.
Speaking in Abuja Wednesday, Mr. Olawuni, a Brigadier General, said that relocation due to security challenges in some part of Nigeria will be treated strictly.
"On the case of relocation, the management will apply full weight of the law on any corps member that procures fake medical papers for the purpose of effecting relocation," he said.
"I wish to make it clear that medical papers submitted for the purpose of seeking for relocation will be subjected to thorough scrutiny and any case of forgery will be visited with commensurate punishment in line with the NYSC bye-law."
He said that a review was carried out on the documents submitted by the batch A corps members currently in camp, and many were confirmed to have been forged.
"This year all the medical papers we got we have sorted them out state by state and sent them to all the secretariat and we ask them to go the hospital to find out if the papers are real, but to our greatest surprise, we found out that those hospital don't exists and where the hospitals exist no doctor and when there are doctors , the signature was forged so we have decided that those corps members will not go unpunished and they will also be queried and asked to do labour work," Mr. Olawumi said.
Mr. Olawumi also said that corps members could also relocate from the state they were posted to, based on security reasons.
"Corp members could only relocate based on health and marital grounds but now we just added security grounds. If a corps member is posted to Borno he has the right to say no I don't want to go Borno on security grounds and we will relocate him or her to wherever he or she wants to serve," he said.
Speaking at the media chat, the Director of Corps Mobilizations, Anthony Ani, explained how the posting of corps members to various state are made.
"Our posting policy says 70 are to be posted to rural areas, while 30 are to be posted to urban areas. Most of the postings that we do, the employers who need the services of the corps members would have written to the state coordinator and before they go to orientation camp, they collect those request and those are the request they will be looking at while they are posting," he explained.
The NYSC Director General also announced that the Batch B orientation of prospective corps members will commerce in the first week of August with over 96,000 graduates participating. (Premium Times)