Enrol in EBSU's Pre-Degree Programme for 2023/2024 – Apply Now!
Ebonyi State University's Pre-Degree programme is your opportunity to step up to higher education. Tailored for the 2023/2024 academic session, it prepares you not just for JAMB/UTME but also fortifies your O' Level results. With a curriculum that opens doors to diverse faculties, from Medicine to Social Sciences, this programme is designed to set you on the right path. Continue reading to grasp the full benefits, requirements, and how to apply before the closing date!
---
---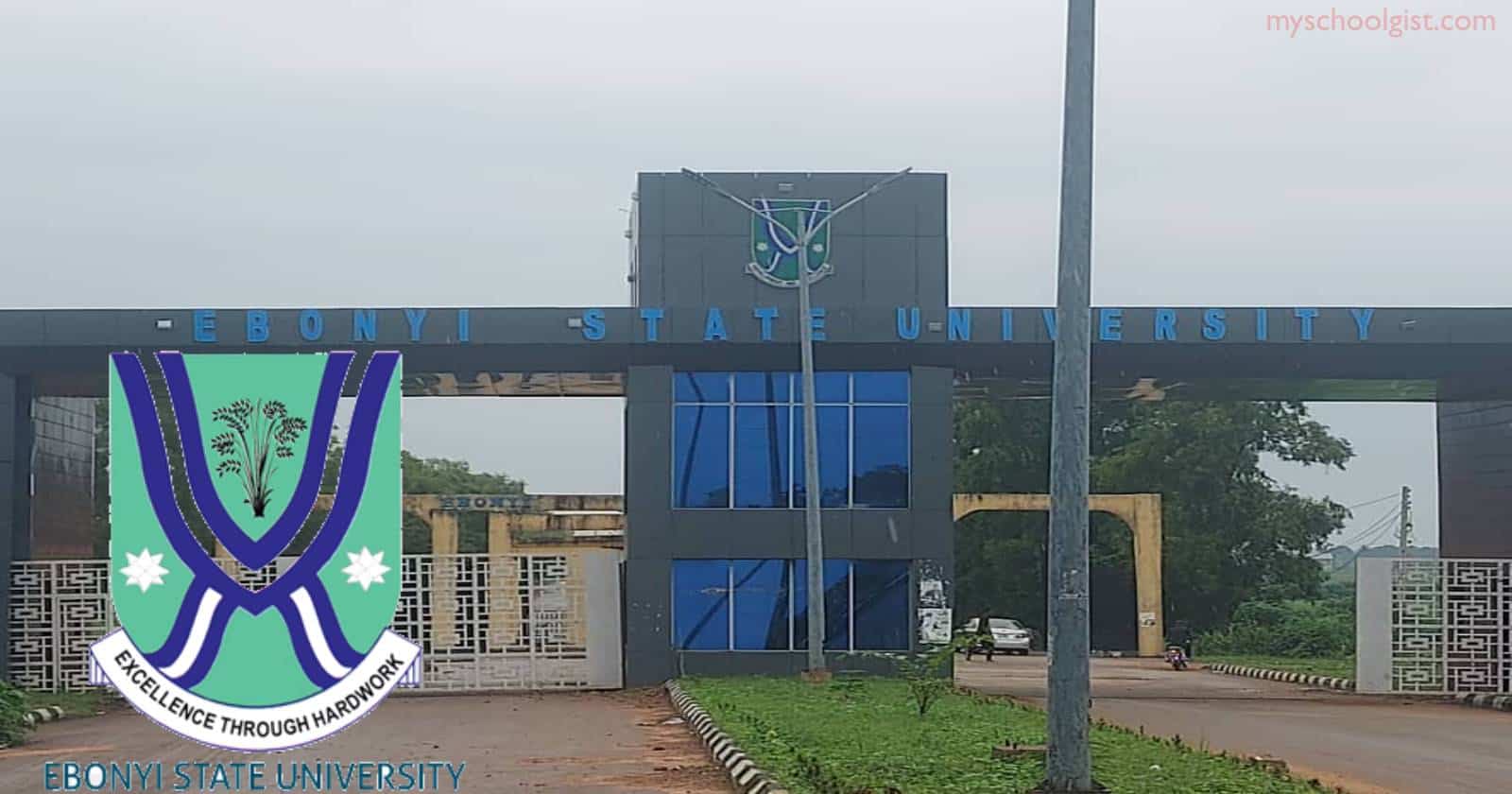 Ebonyi State University (EBSU), located in Abakaliki, Nigeria, offers a comprehensive Pre-Degree Programme designed to prepare students for university education. This one-year intensive course is tailored for those aspiring to gain access to higher education and excel in their academic journey. With a commitment to providing high-quality, affordable, and accessible education, EBSU's Pre-Degree Programme is a stepping stone to achieving academic aspirations.
| | |
| --- | --- |
| 🎯 Programme | EBSU Pre-Degree for 2023/2024 |
| 📚 Scope | Prep for JAMB/UTME & O' Levels |
| 🏆 Benefits | Access to EBSU Undergrad Courses |
| 🎓 Eligibility | 5 Credits in O' Level Exams |
| 📅 Application End | 30th November 2023 |
| 📝 Apply Now | Via EBSU Website |
| 📆 Lectures Start | 5th December 2023 |
| 🤔 Need Help? | Contact EBSU ICT Support |
Scope and Structure of the Programme
The Pre-Degree School (PDS) at EBSU is structured to prepare candidates through rigorous lectures and tutorials for key examinations. These include:
Joint Admission and Matriculation (JAMB/UTME).
O' Level Examinations (SSCE NECO, etc.).
Benefits of Enrolling in the EBSU Pre-Degree Programme
Enrolling in the EBSU Pre-Degree Programme offers several advantages:
Comprehensive Preparation for JAMB/UTME:

Candidates receive thorough preparation for admission into any Nigerian University, including EBSU.

Remedial Function for O' Level Examinations:

While it's not a substitute for O' Level requirements, the programme aids in O' Level exam preparation.

Special Admission Quota:

Successful Pre-Degree candidates may benefit from the JAMB/UTME admission quota reserved for them, subject to meeting minimum requirements and selecting EBSU as their first-choice university.

ICT Training:

Students receive intensive training in Information and Communication Technology (ICT), keeping them abreast with modern technological advancements.
University Programmes Available for Pre-Degree Graduates
Successful Pre-Degree candidates are eligible for admission into various programmes at EBSU, spanning multiple faculties:
Faculty of Medicine

Medicine and Surgery
Anatomy
Physiology

Faculty of Health Science and Technology

Nursing Science
Medical Laboratory Science

Faculty of Law

Faculty of Management Science

Accountancy / Accounting
Public Administration
Business Management
Marketing
Banking and Finance
Entrepreneurship

Faculty of Social Science and Humanities

Mass Communication
Political Science
Economics
English Language and Literature
Psychology
Sociology and Anthropology
History and International Relations
Philosophy and Religion
Languages and Linguistics
Social Work
Library and Information Science

Faculty of Science

Computer Science
Applied Microbiology
Biochemistry
Biotechnology
Industrial Chemistry
Applied Biology
Industrial Mathematics
Industrial Physics
Geology and Exploration / Geophysics
Industrial Mathematic/Computer

Faculty of Agriculture and Natural Resources Management

Food Science and Technology
Agricultural Economics and Extension Management
Animal Science
Crop and Landscape Management
Fishery and Aquaculture
Soil and Environmental Management

Faculty of Education

Educational Administration and Planning
Mathematics Education
Mechanical Metal Technical Education
Guidance and Counseling Education
Health Education
Home Economics Education
Human Kinetics Education
Igbo Education
Biology Education
Computer Education
Economics Education
Electrical/Electronics Education
English Education
Integrated Science Education
Education Arts
Religious Education
Special Education
Science Education
Agricultural Education
Building Technology Education
Business Education
Vocational and Technical Education
Chemistry Education
Admission Requirements
To be eligible for the Pre-Degree Programme:
Candidates must have five (5) credits in GCE O' Level, SSCE, or NECO at not more than two sittings.
Candidates who have attempted SSCE or NECO O' Level examinations can apply, with the aim of preparing them for these exams.
Note: Admission to main degree programmes post-Pre-Degree is contingent on meeting O' Level requirements.
Programme Duration
The EBSU Pre-Degree Programme is designed to span one academic session.
Application Process for EBSU Pre-Degree Admission Form
Eligible candidates are required to pay a processing fee of N10,050.00 only.
To register, follow the steps outlined below:
Click on this link here: Application Form
Click on STEP1: Click To Generate Payment Invoice
Proceed to any bank to make your payment or you can pay online with your debit card
STEP2: After payment at the bank, Click here to Start Registration
Printing out the acknowledgement slip and awaiting further information from the University.
Key Dates
Application Deadline:

30th November 2023

Commencement of Lectures:

5th December 2023
Conclusion
EBSU's Pre-Degree Programme is an excellent opportunity for aspiring university students. It not only prepares candidates for university admission but also equips them with essential academic skills and knowledge. By choosing EBSU's Pre-Degree Programme, students embark on a journey towards academic excellence and a successful university career.
For more information, visit EBSU's official website or contact their office.